National External Diploma Program (NEDP)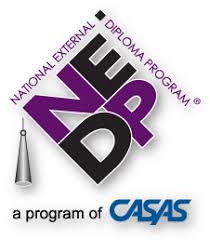 Earn a Wallingford Adult High School diploma independently, through the successful completion of a series of assignments in a computer-based format. This option, enables students to earn their high school diploma independently through the successful demonstration of life skill competencies, as well as individualized competency. Students will meet with an assessor periodically to help you reach your goals.
NEDP is recommended for those aged 21 years or older who have acquired some of the life skill experiences needed for successful completion of the program.
Class Schedule
Location: Adult Learning Center (Train Station)
37 Hall Avenue
Time: Class times are scheduled by individual appointments.
Learn More About NEDP: